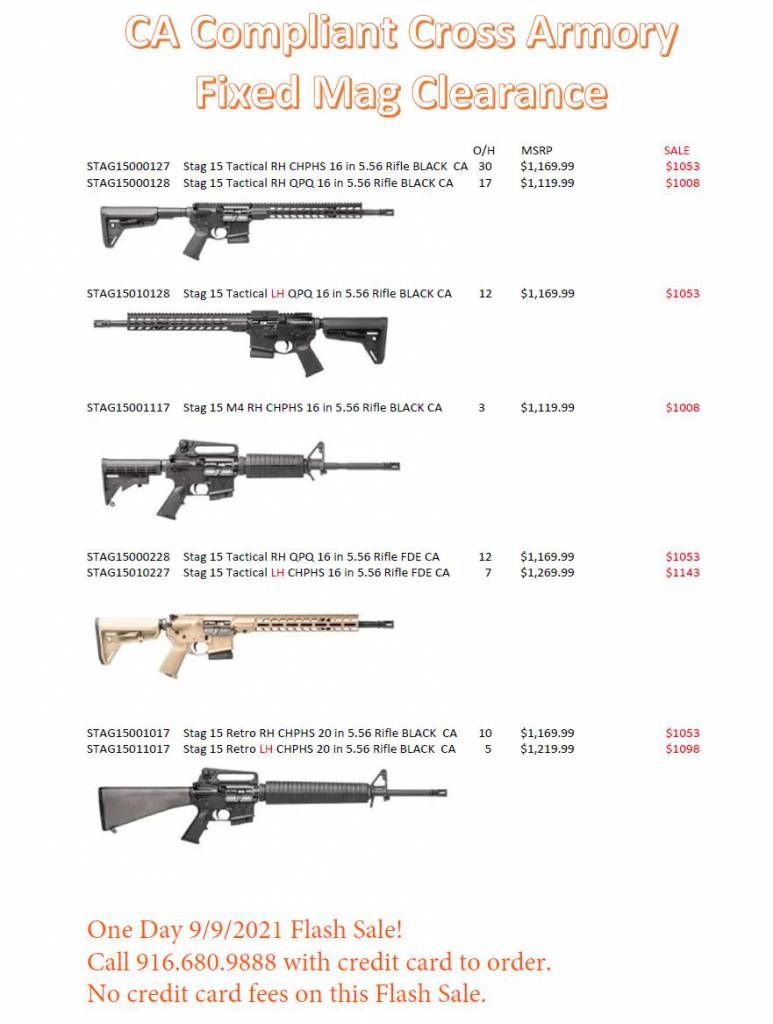 Loyalarms will be closed Monday September 6th for Labor Day. We will reopen Tuesday September 7th.
CURRENT DEALS:
Aero Precision M4E1 Package Price Drop!
Aero Precision M4E1 Complete Lower Receiver w/ MOE SL® Grip & SL-S™ Carbine Stock
(Pre Order! 3 Available!) Aresenal SAM7sf-84e Milled Receiver AK-Featureless
(In Stock Now!) PSA AK-47 MOE
Springfield Armory Saint 5.56mm CA compliant
Smith & Wesson Shield 9mm $489.99
If you order Hi-Capacity Magazines and fail to provide your Law enforcement credentials, your order will be cancelled and a 20% restocking fee will be applied.
NEWS 2021/1/28
LOYAL CUSTOMER PROGRAM LIFETIME & MEGA DEALS!!!
–Federal AE9AP Standard 9mm Full Metal Jacket 124 GR $39.99 ea 50 round pack when you purchase 10 or more packs (10 packs minimum for this deal)
These prices are for LCP LIFETIME AND MEGA MEMBERS only while supplies last.
Purchase the items online and we will reimburse the members upon pick up.
Introducing MEGA LCP!
Get all benefits of LCP Lifetime and the following MEGA LCP only benefits:
10% off on all ammo and non-firearm purchases with no minimum purchase necessary forever
Get all firearms at dealer cost plus 10%, minimum $50 and maximum cap at $100
If that is not enough!
MEGA LCP BONUS for the first 5!!
First 5 MEGA LCP Members will get a Ruger, M77 Hawkeye, 50th Anniversary, Bolt Action, 243 Winchester, 22″ Barrel for only $200!  Rifle details here.
News 2020/10/31
Crazy Combo! Buy 2 guns at a great price and with $25 rebate and more!
News 2020/10/01
WE GOT IT!  A new Loyal Customer Program (LCP) benefit has been added!  Up to 10% discount!  Details at bottom of Services page.
News 2020/09/12
We are open on every Sunday starting 2020/09/05 from 10AM to 4PM.
News 2020/08/17
Per directive of CA DOJ, "On August 14, 2020, a three-judge panel of the Ninth Circuit Court of Appeals affirmed the district court decision in Duncan v. Becerra. The appellate ruling does not lift the stay that California Attorney General Xavier Becerra secured at the commencement of the appeal. The stay remains in place until the appellate process is final. This allows California's nearly twenty-year-old prohibition on the acquisition of new large capacity ammunition magazines to remain in effect pending further appellate proceedings."  We will hold all orders of large capacity ammunition magazines pending for 30 days and will refund 100% upon request.  Thanks to all.
News 2020/08/03
We are hiring.  Looking for a highly motivated individual; COE and CCW holders get fast tracked.  Please send resume to info@loyalarms.com.
Looking for CA Compliant firearms?  We've done the search for you, check out here.
Check out our Loyal Customer Program at Link – we are dedicated to provide the best!
Our
Service
We do our best...
At Loyal Arms, we are dedicated to provide the best service to you.  We work hard to get you the best for less.
We can always assist you on FFL transfer of firearms and ammunition. It is also our passion to provide training that are imperative and necessary to the safe handling of firearms.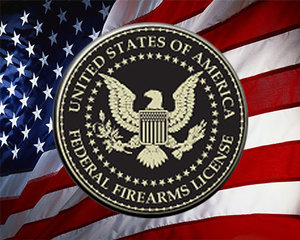 Our
Products
We have the best...
We focus on bringing the best to you at the best price.  Come check out what we have.
We have very competitive prices on firearms and ammunition of various calibers.  For any product that you are interested to buy that we do not carry, contact us and get a quote.