News 2020/11/27
We are closed 11/27-11/29.  Enjoy the holiday and warmth of your families.  Shop on shop.loyalarms.com online and all orders will be processed and reserved.  We will let you know once your order is ready for pickup or paperwork.
News 2020/11/25
Black Friday Sale 11/26/2020-12/1/2020
Receive 5% off on ammo and/or firearm orders greater than $750. Applicable to multiple combined orders during the sale period so you can submit multiple orders.*

*Combined total of ammo and/or firearm orders must be greater than $750. Discount given at pickup.
*LCP Annual: minimum purchase of $200, effective 11/26-12/1/2020
*LCP lifetime: get 10% off everything with NO minimum purchase necessary, effective 11/26-12/1/2020

Receive 10% off all parts & gear, optics, magazines, knives and other applicable items. Discount automatically subtracted at checkout.
*NO minimum purchase necessary, effective 11/26-12/1/2020
Get all benefits of LCP Lifetime and the following MEGA LCP only benefits:
10% off on all ammo and non-firearm purchases with no minimum purchase necessary forever
Get all firearms at dealer cost plus 10%, minimum $50 and maximum cap at $100
If that is not enough!
MEGA LCP BONUS for the first 5!!
First 5 MEGA LCP Members will get a Ruger, M77 Hawkeye, 50th Anniversary, Bolt Action, 243 Winchester, 22″ Barrel for only $200!  Rifle details here.
News 2020/10/31
Crazy Combo! Buy 2 guns at a great price and with $25 rebate and more!
News 2020/10/01
WE GOT IT!  A new Loyal Customer Program (LCP) benefit has been added!  Up to 10% discount!  Details at bottom of Services page.
News 2020/09/12
We are open on every Sunday starting 2020/09/05 from 10AM to 4PM.
News 2020/08/17
Per directive of CA DOJ, "On August 14, 2020, a three-judge panel of the Ninth Circuit Court of Appeals affirmed the district court decision in Duncan v. Becerra. The appellate ruling does not lift the stay that California Attorney General Xavier Becerra secured at the commencement of the appeal. The stay remains in place until the appellate process is final. This allows California's nearly twenty-year-old prohibition on the acquisition of new large capacity ammunition magazines to remain in effect pending further appellate proceedings."  We will hold all orders of large capacity ammunition magazines pending for 30 days and will refund 100% upon request.  Thanks to all.
News 2020/08/03
We are hiring.  Looking for a highly motivated individual; COE and CCW holders get fast tracked.  Please send resume to info@loyalarms.com.
Looking for CA Compliant firearms?  We've done the search for you, check out here.
News 2020/04/07
We have many customers cannot pickup their firearms even after 10 days yesterday. Here's the news from CA DOJ this morning.
Under Penal Code section 28220(f)(4), the Department of Justice (DOJ) has up to 30 days to complete background checks on purchasers of firearms and ammunition. Prior to the COVID-19 pandemic, DOJ typically completed these checks within Penal Code Section 26815(a)'s 10-day waiting period. COVID-19 protective measures have impacted the ability to increase the personnel resources in the DROS unit to address the recent sustained increase in firearms and ammunitions transactions without compromising the health and safety of our employees and the community. As a result, firearms and ammunition dealers and purchasers should know that as DOJ employees continue to perform the statutorily required background checks throughout the COVID-19 pandemic, circumstances may compel that background checks are completed after the expiration of the 10-day waiting period. DOJ will continue to strive to provide the best service and complete these checks in the shortest time possible.
News 2020/03/19
Loyal Arms will remain open during this time unless we are ordered to close by government authority or local PD.  We are taking all measures to keep everyone safe and healthy.   It's is very difficult for us to help over the phone but we do try our best to let the callers hear our voice on the other end and let them know that we are still here.  We have been putting in extra long hours to support our local community.
We understand the current dynamic is more than just unusual; however, please do not panic.  We, as a nation, have walked many difficult paths in our history and we always prevail and arise above all and better than before.  Keep your faith and be loyal to your family, neighbors, and your friends.  Stay calm and show your little ones how they can stay strong and help to get through this.  Believe me, we will get through this.
If you are looking for firearms for home protection, the best way to get one now is to order it on our online store.  Search for "CA Compliant" on our store and see what else is available.  Semi-automatics are mostly gone, others are running low very fast.  Cheap ammos are all gone, please order those direct from our site to minimize your waiting time.  Training classes are getting booked fast.  Bless you all and stay safe.
News 2020/03/16
Please order through our online store as inventory are going out very fast.  Check CA Roster for CA compliant pistols.
News 2020/03/07
Back in stock, get them before they are all gone.
Check out our Loyal Customer Program at Link – we are dedicated to provide the best!
Our
Service
We do our best...
At Loyal Arms, we are dedicated to provide the best service to you.  We work hard to get you the best for less.
We can always assist you on FFL transfer of firearms and ammunition. It is also our passion to provide training that are imperative and necessary to the safe handling of firearms.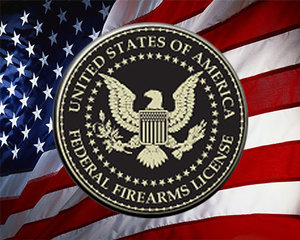 Our
Products
We have the best...
We focus on bringing the best to you at the best price.  Come check out what we have.
We have very competitive prices on firearms and ammunition of various calibers.  For any product that you are interested to buy that we do not carry, contact us and get a quote.